About Us
Welcome to the world of LeTech leather technology!
LeTech is a developer and supplier of unique, premium materials for leather care and restoration, made in the UK.
We offer premium leather repair and care products, as well as training in leather repair and restoration for professionals. A unique set of goods and services from our catalog will allow you to clean leather, repair leather of almost any complexity. The consistent high quality of our leather cleaners and protectants has earned us the trust of the most prestigious and respected companies around the world.
We are especially proud that the company's head office and production centre is located in the leather capital of the world, Northampton (England). We collaborate with the leading leather institutes in the UK – BLC Leather Technology Centre and Northampton University, which are also based in Northampton and are our technology partners, this allows us to create some of the most innovative products in the world.
"Leather is our passion! We believe that to create high quality leather care products, you have to truly love what you do. We put a piece of our heart and soul into our products and use the most innovative technology to create them. We sincerely hope that when you join our team, you will share this love and passion for leather care and restoration with us."
Training
Professional leather repair and restoration training courses. Start your business in leather repair and restoration services with us!
The unique author's training course developed by our company allows you to master all the technological stages of leather restoration. We teach people with any level of training and knowledge. At the courses you'll learn a lot about leather itself, how to properly care for it, as well as master the unique methods of repair and restoration of any leather coverings. The training program is runs for 5 days and is carried out under the supervision of our leading expert.
During the training process, we help to form the optimal set of tools and products for the full-fledged work on the repair and restoration of various leather products. After completing the training, you have the opportunity within a few days to undergo an internship in our service center under the guidance of leading specialists. At the initial stages of independent work, we provide free information and technical support services and advise on various aspects of the restoration of leather goods.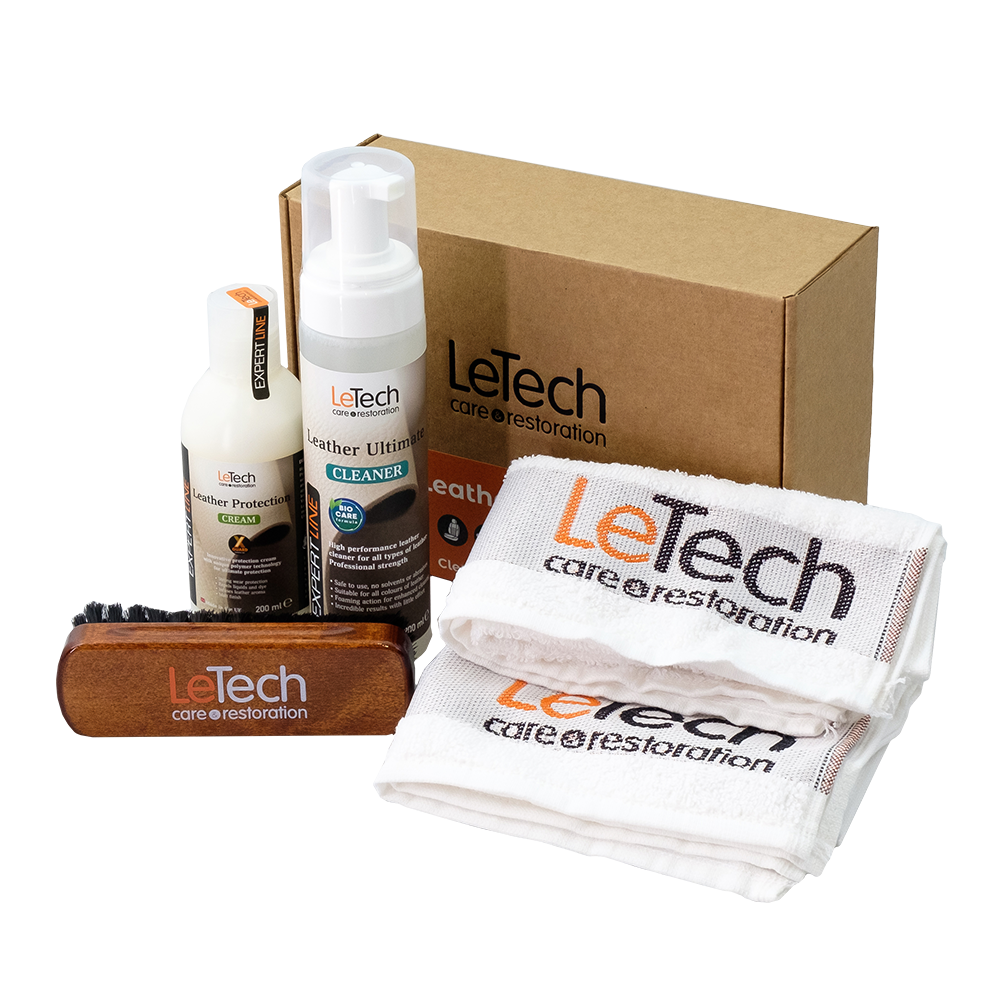 Leather Care Kit Standard
Regular price
Sale price
€37,00
Unit price
per
Sale
Sold out
View full details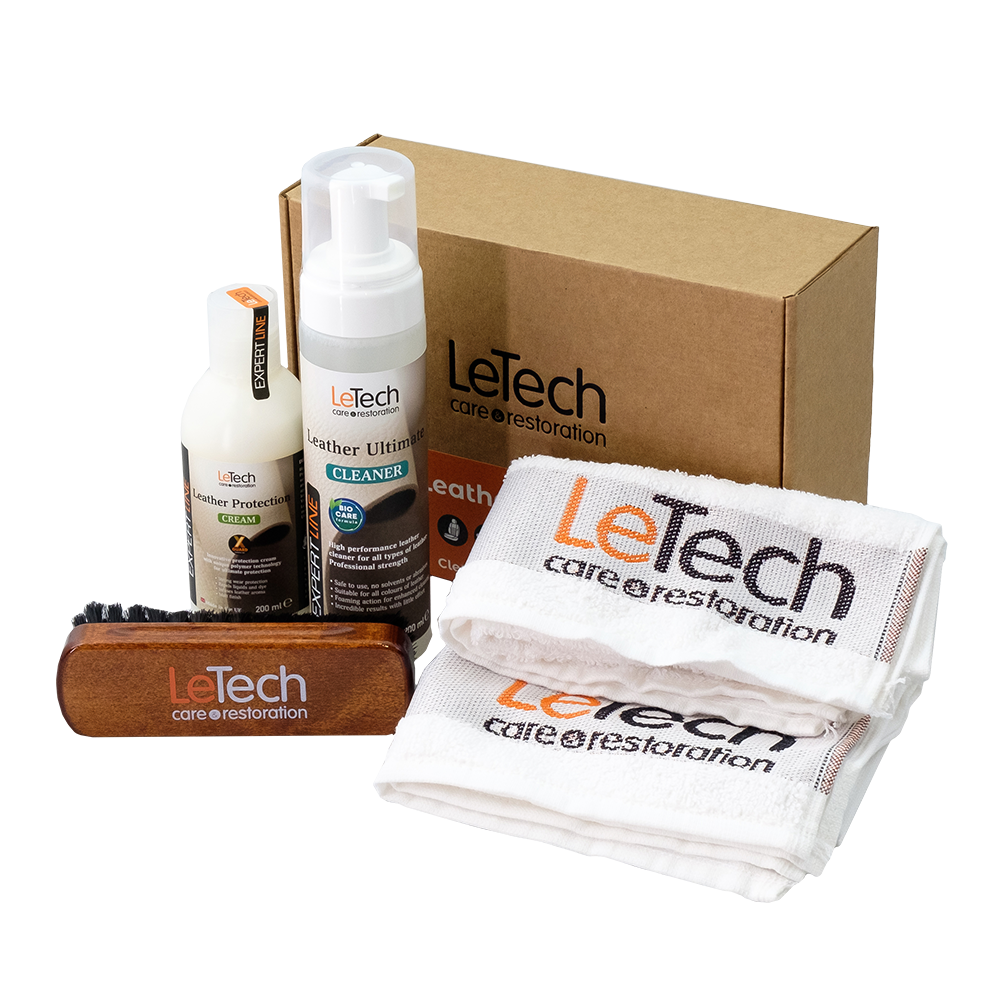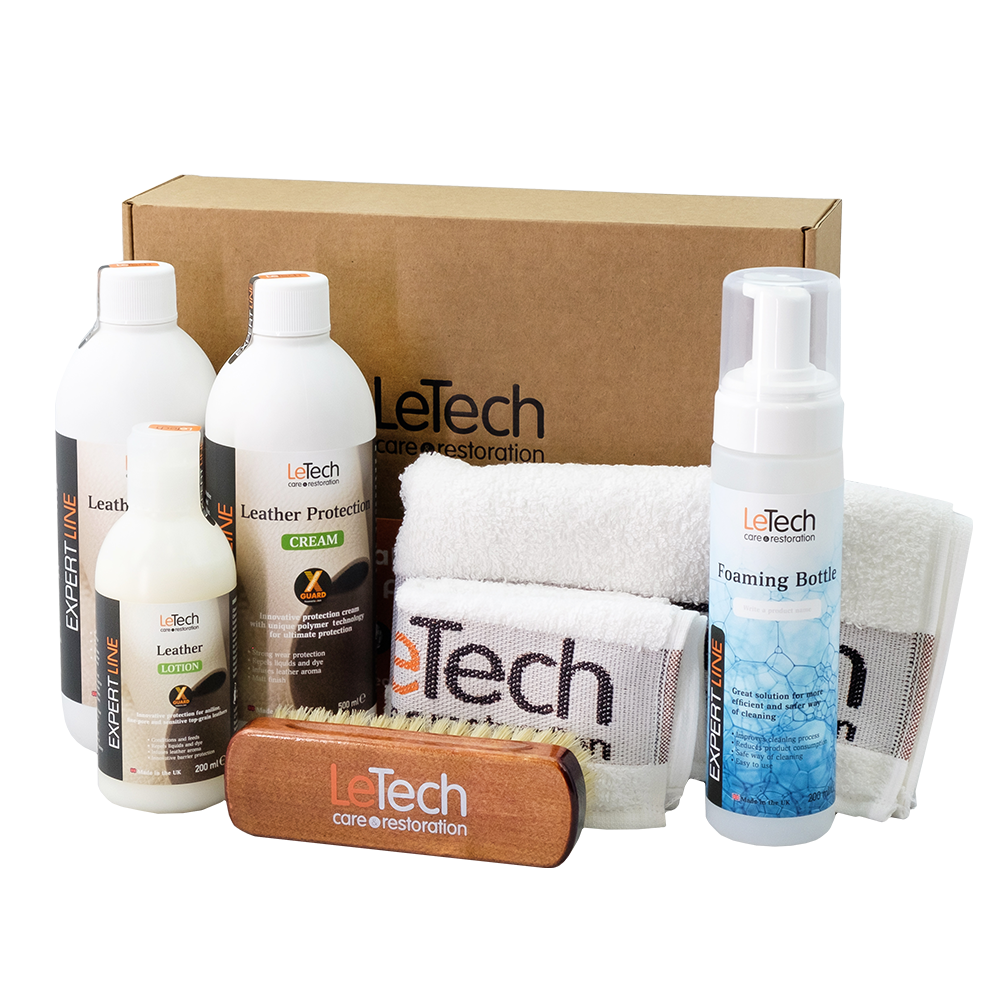 Leather Care Kit Advanced
Regular price
Sale price
€50,00
Unit price
per
Sale
Sold out
View full details